What to Expect from an HVAC Expert: Tips and Insights
Knowing what to expect from an HVAC expert is vital, especially when your HVAC system is faulty. Just like any other system, your HVAC system can get on the fritz with time. Especially when ignored. This will require you to contact an HVAC expert to fix it and conduct routine maintenance.
Therefore, having an insight into what to expect from an HVAC expert is important. You can ensure that they have the right skill and experience to get the job done. However, there are various HVAC companies and they may vary in the services they provide.
So, it's best to know what to expect from an HVAC expert before hiring one. If you're having trouble with hiring the right HVAC expert for your HVAC system, then you're reading the right article. We're about to show you some tips and insight on what to expect from an HVAC expert.
Let's get started!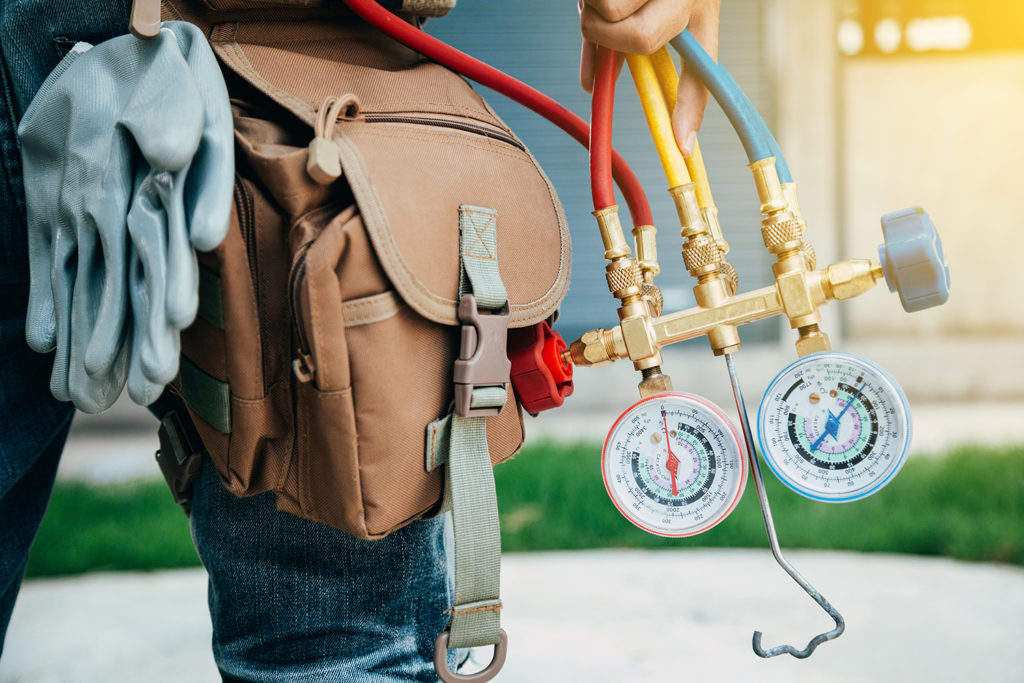 Signs That Your HVAC System Needs an HVAC Expert
Before we dive into what to expect from an HVAC expert, you need to know when to contact an HVAC expert. Looking out for signs of faults and fixing them quickly can help prolong the lifespan of your HVAC system. Here are some signs you should look out for:
However, hiring an HVAC expert to conduct routine maintenance on your HVAC system can help prevent these signs.
What You Should Expect From an HVAC Expert
There are various skills an HVAC expert should have to ensure the proper functioning and longevity of your HVAC system. Let's show you some of these skills and keep you informed on what to expect from an HVAC expert:
1. Thermostat calibration
One skill you should expect from an HVAC expert is thermostat calibration. They should be able to properly calibrate your HVAC system to ensure it maintains your desired temperature for your home.
If there's a fault in your HVAC's thermostat setting, an HVAC expert should know what to do.
They should check your temperature differentials and cycle times, and make any necessary adjustments. Proper thermostat calibration ensures your HVAC system works efficiently. It also helps to provide optimal comfort while minimizing your energy consumption.
2. Electrical connection/component check
Your HVAC system contains many electrical components. They also require some electrical connections during installation. With time, these components or electrical connections can get faulty and will need you to contact an HVAC expert.
They will inspect your HVAC electrical connections to identify the fault. This includes checking your HVAC system's wiring and electrical components, such as relays, capacitors, and contactors. This helps them to fix the fault and address any potential issues that may affect your system's performance in the future.
3. Refrigerant level check
Wrong refrigerant levels can cause safety issues, like frozen coils, reduced airflow, and compressor damage. Also leaked refrigerants can be risky to your health and your environment.
An HVAC expert should know how to perform a refrigerant level check on your system to ensure optimal cooling efficiency. This will help to protect your HVAC system, detect leaks, improve energy efficiency, and maintain health/environmental safety.
4. System performance evaluation
An HVAC expert should be able to conduct a system performance evaluation to assess the efficiency, effectiveness, and overall performance of your HVAC system. This evaluation allows them to recommend adjustments, upgrades, and maintenance measures. This is vital to prevent breakdowns and ensure your HVAC system operates efficiently when needed. It also helps them to optimize energy usage, extend your system's lifespan, and provide comfort by improving your indoor air quality.
Call The Right HVAC Expert Today!
These are some tips on what to expect from an HVAC expert. The right HVAC expert can keep your HVAC system running effectively for many years. In Benicia CA, Precision Air Solutions is the right HVAC expert for you. We're certified and properly insured. We pride ourselves on providing quality HVAC services to our clients.
With the recent development in technology, we'll use the latest equipment to fix your HVAC system. We offer heating and air conditioning maintenance, sales, and installations at fair prices. We can also conduct routine maintenance checks on your HVAC system. Feel free to check our landing page for our customer reviews. We are ready and willing to answer any HVAC questions you may have for us. Reach out to us.