Expert Furnace Repair and Installation Services Near You
Your Dreams come true with our Experience and Skillful Hand!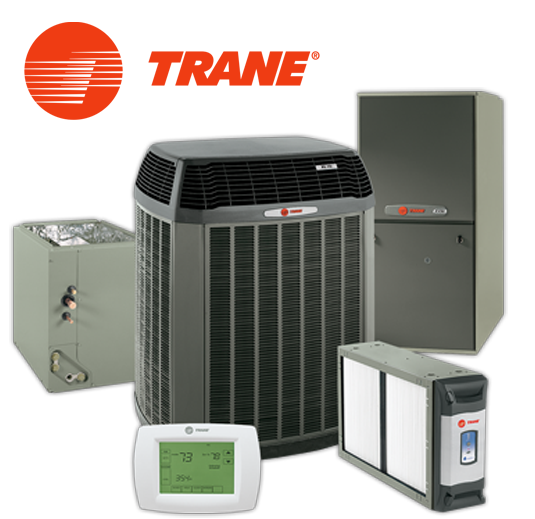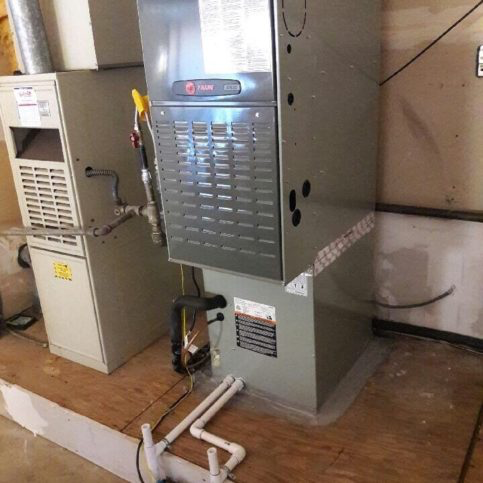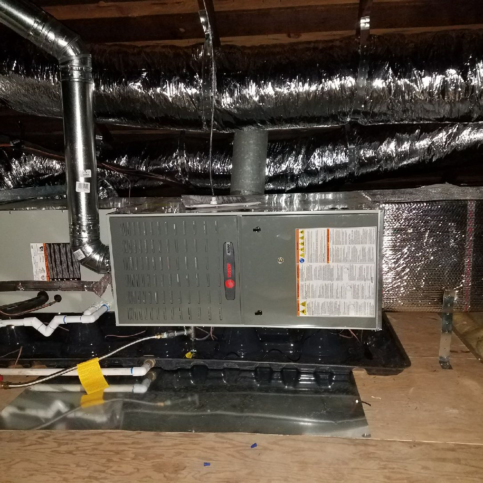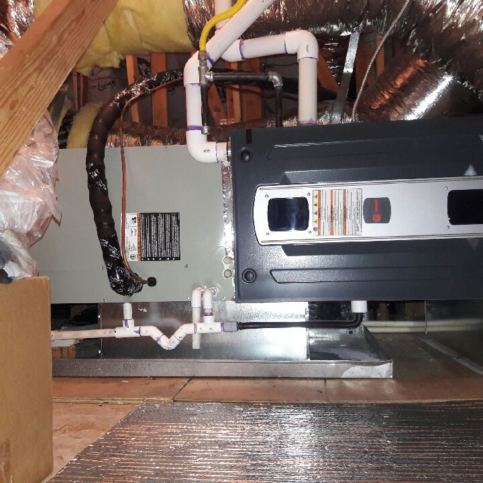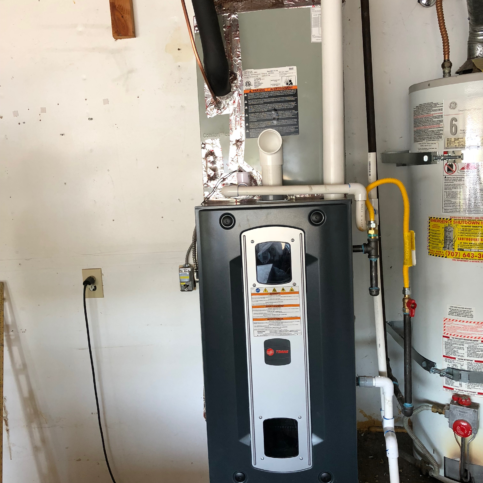 Furnace Cooling and not Heating your Home or Office? Bad Thermostat?
Bad Thermostat or Plumbing Problem
Is it a Faulty Thermostat or a Plumbing Issue? If your furnace's blower motor is producing cool air instead of warm air during the cold months, the problem may lie with the thermostat, the draft inducer motor, or the home heating system. The thermostat is responsible for controlling the temperature and activating the furnace when heat is required. A malfunctioning thermostat can cause problems with your home's heating system, such as the furnace blowing cool air instead of warm air, resulting in uncomfortable temperatures in the cold months. However, another possible cause could be a faulty draft inducer motor. Like your blower motor, the draft inducer motor controls airflow within your unit. It pulls in air for combustion and helps exhaust combustion byproducts, such as waste gases like carbon monoxide. Additionally, if the heat exchanger is damaged or malfunctioning, it can also result in producing cool air instead of warm air. The heat exchanger is responsible for directly heating the air that is circulated throughout your home. If you suspect a problem with the draft inducer motor or the heat exchanger, it is advisable to have one of our skilled HVAC technicians diagnose and repair the issue to ensure optimal performance of your heating system. A clogged condensate drain line is the worst! And to be honest, when I get a service call for no heat, it's more than likely a draining issue. If the condensation from burning propane or natural gas doesn't get drained properly, then it will stop your inducer motor from moving enough air through the venting to satisfy the pressure switches, and thus the heating cycle won't start.
HVAC Furnace Repair For Homeowners and Commercial Businesses
When seeking HVAC furnace repair services, it is crucial to opt for a reputable HVAC company that has the necessary credentials and certifications. At our company, we offer diagnostic services that enable us to quickly identify the root cause of the problem, including issues with the pilot light. With over 45 years of experience, our team of experienced technicians provides prompt and reliable heater repair services, ensuring that your heater and air conditioner are up and running in no time. With a proven track record of delivering top-quality service and prioritizing customer satisfaction, our HVAC company is ranked at the top for HVAC furnace repairs. Whether you're a homeowner or a commercial business owner, you can trust us to handle all your repair and air conditioning needs efficiently and effectively. Like you, we want to make sure that you get the most out of your HVAC equipment and avoid any bigger issues. Your furnace's ignitor provides the spark that heats your home. Generally, your furnace's ignitor can only light a certain number of times. This is typically based on factors that only the manufacturer can control. Luckily, your HVAC technician should be able to replace your ignitor easily.
Furnace Installation & Replacement Services
New Commercial and Residential Furnace Installation and Replacement Services
If you are in need of emergency furnace repair services for your residential or commercial property, our HVAC repair specialists can help. At our company, we understand the significance of having a comfortable home with an efficient heating system. Selecting the appropriate size is crucial, which is why we conduct precise heat load calculations to ensure that it meets your requirements. We offer a free in-home consultation where we provide various options that align with your budget. Our services prioritize energy efficiency, ensuring that your heating system, including gas and heat pumps, operates in tip-top shape at its highest potential while minimizing energy consumption. Contact us today to schedule emergency repair with our HVAC repair specialists and enjoy a warm and cozy living space.
What are the common signs that your furnace needs repair?
If you own a furnace, it's essential to know the signs that indicate a need for immediate furnace repair cost, such as unusual noises, poor or no airflow, irregular heating, frequent cycling, and an abrupt spike in energy bills, higher utility bills. The most common reason for incurring heating repair costs is dysfunctional parts that break down. Dysfunctional parts occur due to wear and tear, the heating being overworked, or poor maintenance. By scheduling an annual tune-up with an HVAC professional, you can ensure that your home's unit stays in working order and avoid these breakdowns. If any of these signs manifest, it is crucial to reach out to an expert HVAC technician who can identify and troubleshoot the problem. Delaying repairs might exacerbate the issue and lead to more substantial damages, so it's best to address them as soon as possible. Regular maintenance checks on your unit can also help prevent potential problems from occurring and extend its lifespan. However, one common reason why your furnace may not be working effectively is due to clogged or dirty air filters, such as the furnace's filter. It is important to recognize the warning signs that your unit may be on the fritz and it's time to call a HVAC company. Additionally, if your unit is blowing cold air, it could be a sign that its vents are clogged. Proper ventilation is crucial for the efficient operation of your heating unit, so it's important to ensure that the vents and ductwork are clean and clear.
What are the most common furnace problems that require repair?

The most common furnace problems that require repair include a malfunctioning thermostat, a dirty or clogged air filter, ignition or pilot control issues, and a faulty blower motor. These issues can lead to insufficient heat, frequent cycling on and off, strange noises, or no heat at all.
Furnace Maintenance / Tune-Ups
Please call for warranty details.
Please call for warranty details.
Furnace Services Provided in all these near by City's
Benicia | Clayton | Concord | Pacheco | Vallejo | Walnut Creek | Pleasant Hill | Martinez |
Furnace Installation and Repair Service
If you're in need a furnace repair, Precision Air Solutions is the dependable choice for guaranteed results.
Furnace Installation and Repair Service
We're here to help make your next project a breeze
Brands We Proudly Work With
What are the common signs that your furnace needs repair?
Common signs that your furnace needs repair include strange noises, weak or no airflow, inconsistent heating, frequent cycling, and a sudden increase in energy bills. If you notice any of these signs, it's important to contact a professional HVAC technician to diagnose and fix the issue.