Air Conditioning Repair Service
Your Dreams come true with our Experience and Skillful Hand!
Air Conditioning Repair & Installation Services
We repair many different makes and models of air conditioners. Whatever kind of system you have, our highly-trained technicians will properly diagnose your system and recommend the right repair.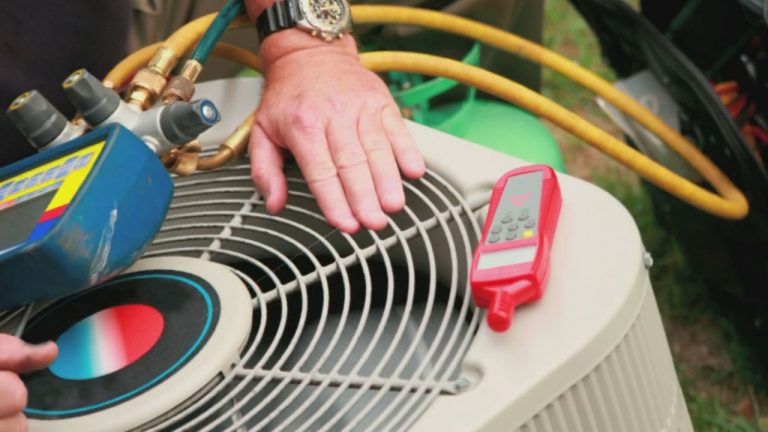 Is Your HVAC Keeping Your Home or Office Cool?
Our highly-trained technicians are equipped to repair a wide range of air conditioner makes and models, including central air. We understand that each system is unique, which is why we take the time to properly diagnose the issue before recommending the right repair. As a top Northern California HVAC company, we guarantee to be on-time, trustworthy and leave you worry-free – or it's free! This peace of mind is invaluable to homeowners who want to ensure their HVAC system, including central air, is in good hands.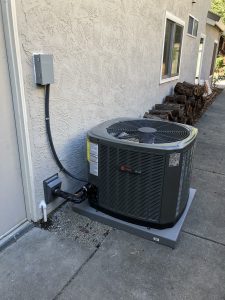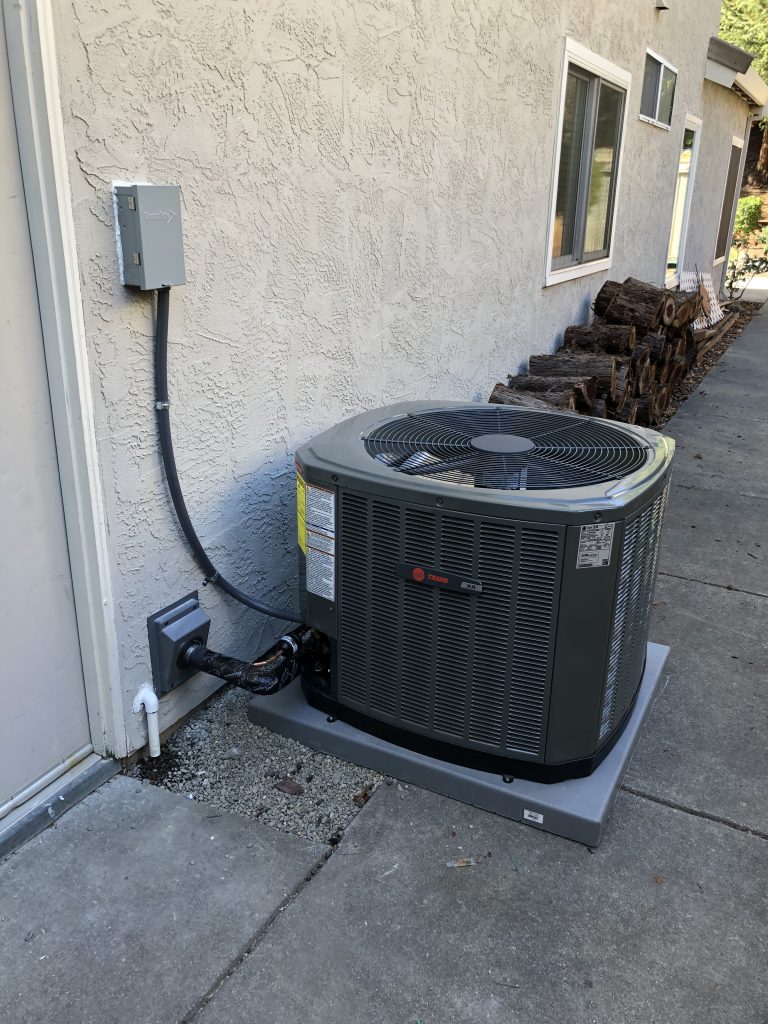 Don't take chances with your A/C system by entrusting it to inexperienced technicians. Our team has years of experience and expertise in repairing different types of air conditioning systems, ensuring that we can handle any issue no matter how complex it may seem. We also offer regular maintenance programs that can help prevent future breakdowns and extend the lifespan of your unit. With our commitment to quality and customer satisfaction, you can trust us to keep your home cool and comfortable all year round. All of our air conditioner repairs, including vents and the dirty evaporator coil, are backed by a two-year parts and labor warranty, providing you with peace of mind knowing that you are covered in case any issues arise. You can be confident that the work will be performed right the first time. At Family Heating, Cooling, & Electrical Inc., we provide professional HVAC repair services with years of service at a fair price. If your indoor temperature matches the temperature you set on the thermostat, your system is operating normally. However, if you have weak or no airflow, and the temperature continues to rise inside or hot air is coming out when the temperature is set to cool, you may have an issue. An undersized unit will struggle when demand is high. Low refrigerant levels can cause longer and less effective cooling cycles.
New HVAC Install or Replacement
When it comes to replacing your air conditioning and heating system, choosing the right size unit and having it installed correctly is essential. Opting for a reliable and professional company with a proven track record of quality workmanship is crucial. We provide energy-efficient AC systems that are tailored to fit your home's specific needs, including heat pump options for heating and cooling. They offer first-class installation services, ensuring that your new unit, including the heat pump for heating, operates at maximum efficiency and longevity. By choosing Precision Air Solutions for HVAC installation in Benicia, Clayton, Concord, Pacheco, Vallejo, Walnut Creek, Pleasant Hill, and Martinez, you can rest assured that you will receive top-notch service and a risk-free investment in your home's comfort, energy savings, and regulation of indoor temperature. Enjoying my new system and this nice COLD air.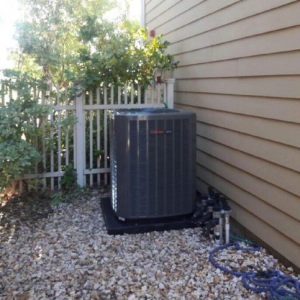 As a company, we take pride in our ability to provide the fastest response times for emergency HVAC and plumbing repairs and maintenance. Our services are available to both commercial and residential clients across multiple cities including Benicia, Clayton, Concord, Pacheco, Vallejo, Walnut Creek, Pleasant Hill, and Martinez. Our team of highly skilled technicians is available round the clock to ensure that your HVAC and plumbing systems are up and running in no time.
At our company, we prioritize excellent customer service above everything else. We understand how important it is for our customers to receive prompt assistance during an emergency situation. That's why we go above and beyond to ensure customer satisfaction with every repair or maintenance job we undertake.
Residential Air Conditioning Repair
Our Residential Air Conditioning Repair services provide the quickest response times for residential and HVAC AC emergencies in several nearby cities. These cities include Benicia, Clayton, Concord, Pacheco, Vallejo, Walnut Creek, Pleasant Hill, and Martinez. Our team of highly skilled technicians is available 24/7 to restore your HVAC system's functionality promptly. We take immense pride in our exceptional customer service and strive to ensure your complete satisfaction with our services.
If you ever encounter an emergency HVAC repair or maintenance requirement in any of these areas, including Naples, Venice, Ft. Myers, Englewood, Port Charlotte, Sarasota, Bradenton, and the surrounding areas, do not hesitate to contact us. Our team of experts will be at your doorstep to fix the issue as soon as possible. We understand that a malfunctioning HVAC system can cause severe discomfort and inconvenience; thus, we work tirelessly to get it back up and running smoothly. With our top-of-the-line equipment and experienced technicians, you can trust us to provide high-quality repairs and maintenance services for your residential air conditioning needs.
Commercial Air Conditioning Repair
In case of HVAC AC emergencies in nearby cities, our commercial air conditioning repair services are quick to respond. We cater to Benicia, Clayton, Concord, Pacheco, Vallejo, Walnut Creek, Pleasant Hill, and Martinez and have skilled technicians available 24/7 to restore functionality to your HVAC system. Our services come with excellent customer service to ensure your satisfaction. If you require emergency repairs or maintenance in any of these areas, do not hesitate to contact us as we have got you covered.
Our team of expert service technicians can handle a variety of issues that may arise with your commercial air conditioning system, including refrigerant leaks, compressor malfunctions, electrical problems, voltage fluctuations, circuit breaker issues, and AC unit maintenance. Regular maintenance, such as maintaining your AC unit and cutting back the foliage around the unit, is also important in ensuring that your HVAC system operates efficiently and smoothly throughout the year. Our technicians can perform routine inspections and tune-ups to help prevent major breakdowns and prolong the life of your equipment. Additionally, they are equipped to check blower mechanisms and the condenser coil to ensure proper airflow, which is crucial for the efficient functioning of your AC system. The blower mechanisms are responsible for circulating cool air throughout your space, providing a comfortable environment for you and your employees. If you notice a blown fuse in the condensing unit, it is a sign of a failing part inside. Instead of just replacing the blown fuse, it is recommended to replace the faulty parts and install new fuses. If the blown fuse occurs again, it is advisable to seek professional help as it may indicate more serious issues.
We understand how crucial it is for businesses to maintain comfortable temperatures for customers and employees alike. That's why we offer prompt and reliable service for all commercial air conditioning needs. Our goal is to keep your business running smoothly by providing top-notch repair services whenever you need them.
Common Problems are Thermostat, Compressor, Condenser, Coil or low refrigerant level?
Is your air conditioner not functioning properly? There are several potential causes for this, such as a faulty thermostat, compressor, condenser, coil, or low refrigerant level. To start troubleshooting, check your thermostat settings to ensure they are set correctly. If the issue persists, it is advisable to seek the assistance of an HVAC professional who can accurately diagnose and resolve the problem to prevent any additional damage or expensive repairs.
Commercial Air Conditioning Repair
More Information on Heating & Cooling
The #1 reason air conditioning systems need expensive repairs or early replacement is a lack of maintenance. An annual AC tune-up is the best way to avoid big repair bills or an air conditioning system that needs replaced too soon. We make getting maintenance very affordable and easy.
Please call for warranty details.
We're here to help make your next project a breeze
Brands We Proudly Work With